Financials
At a Glance #
In 2016/17, we continue the revenue positive fiscal trend from the previous year across all business lines while averaging lower expenditures.

Year to date excess of revenues over expenses - $64,875 …. $5,844 less than what we had budgeted.
Revenues totaled - $1,140,348
Expenditures are also less than budgeted by $128,848
Revenues by Lines of Business #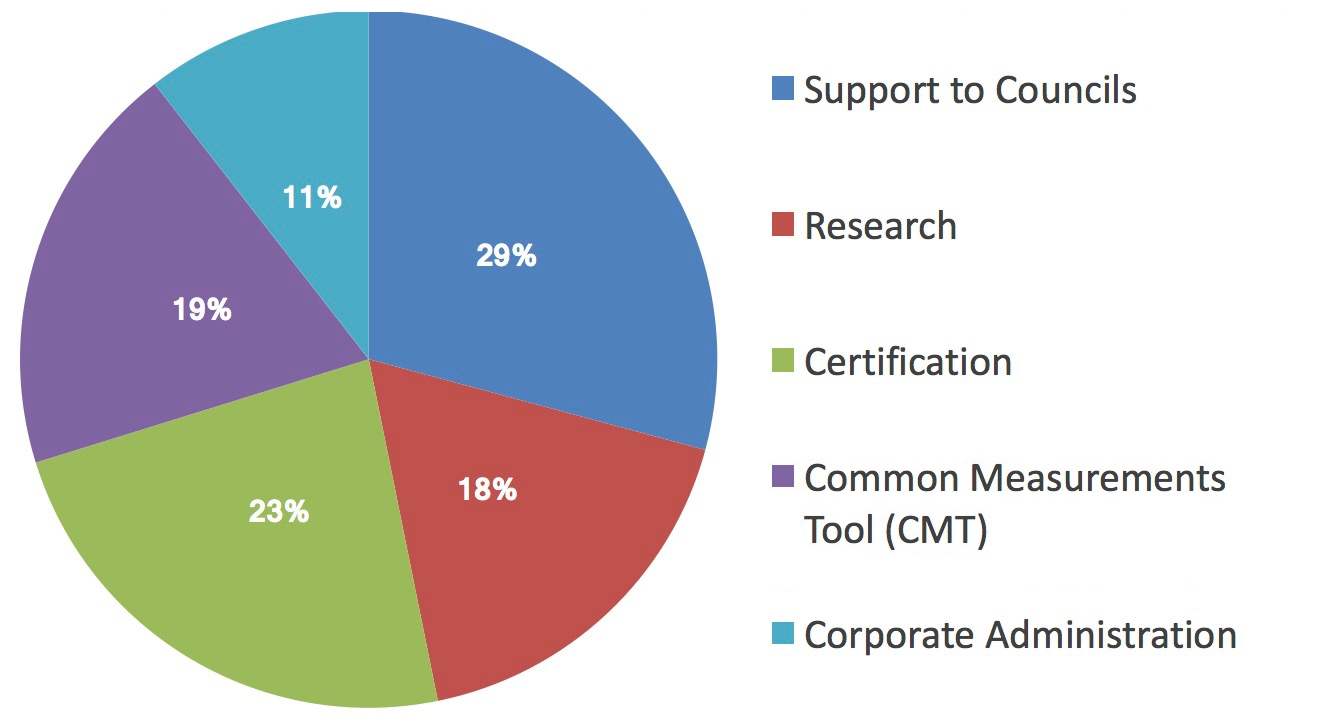 Support to Councils revenues exceeded budget by $23,857 and expenditures are $28,573 less than budget.
Research revenues are $150,481 less than budget while expenditures were also less than budget by $109,516.
CMT Revenues exceeded budget by $38,768 and expenditures were $32,712 less than budget.
Certification revenues were $46,836 less than budget while expenditures were also $25,822 less than budget.
General costs were $56,632 more than budget due to costs incurred that were not budgeted for studies undertaken for the ICCS.